Rfam Cloud
Create new Rfam families or update the existing ones using the Rfam family building pipeline. Learn more →
Request an account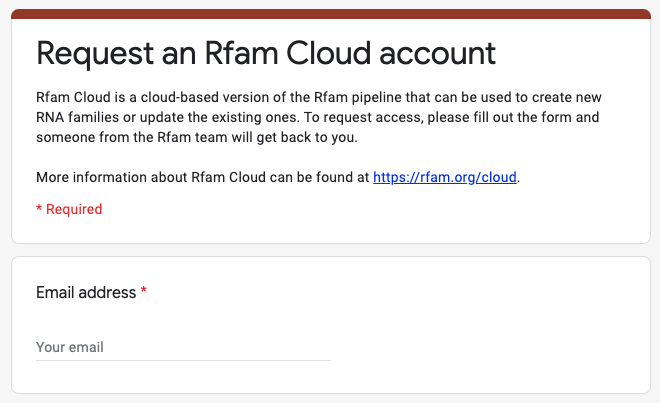 Are you an RNA expert comfortable with UNIX command line?
Sign up for Rfam Cloud
Read documentation
Learn how to build a new RNA family in 10 steps.
Rfam Cloud Docs
Create RNA families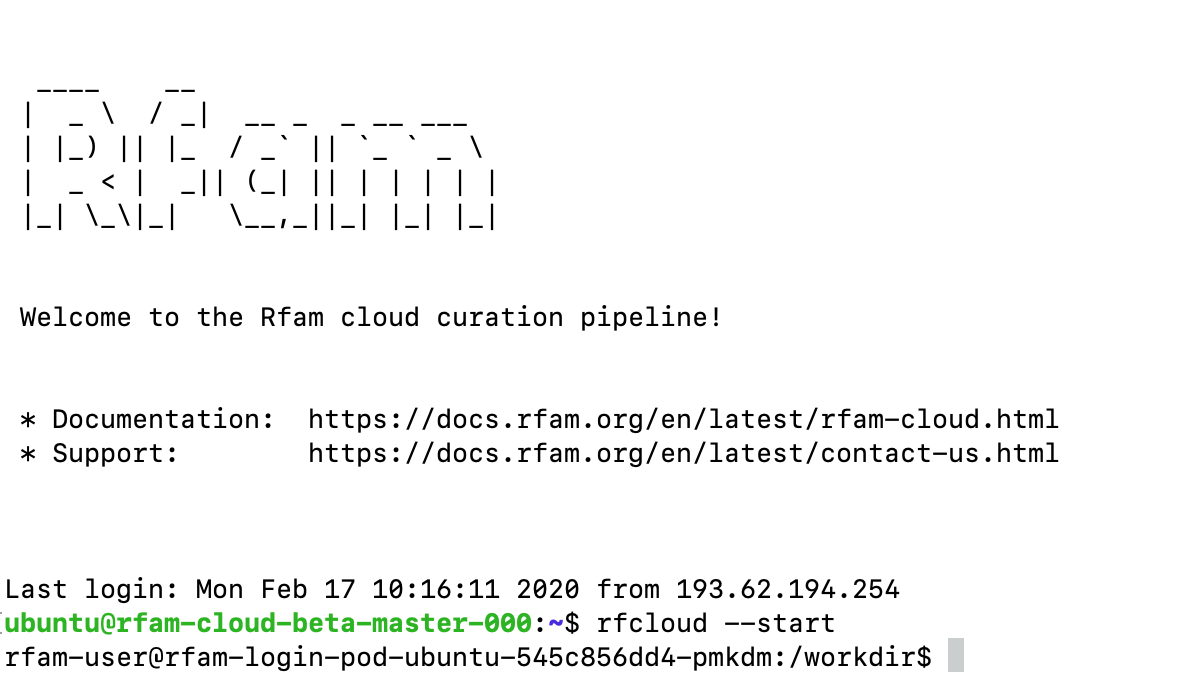 Build an RNA family and submit it to Rfam for review.
Submit for review
FAQ
Where is Rfam Cloud hosted?
Rfam Cloud is hosted by the EMBASSY cloud platform provided by EMBL-EBI.
Can I see the code?
Rfam Cloud uses Docker and Kubernetes to run the family building pipeline. All code is available on GitHub.
Why do I need to request an account?
Rfam Cloud is a computationally expensive pipeline wherein users share limited resources. The Rfam team prioritises access to the pipeline and ensures that it is used for its intended purpose.